Trying to create something that I love, but be reasonable and realistic at the same time. I'm thinking about simple invitations, but adding ribbon or envelope liners, or additional cards. Or I can print one piece and add it to a DIY setup, and add layers of papers. Here are some of the things that have got my wheels turning.
Of course I still love this custom one...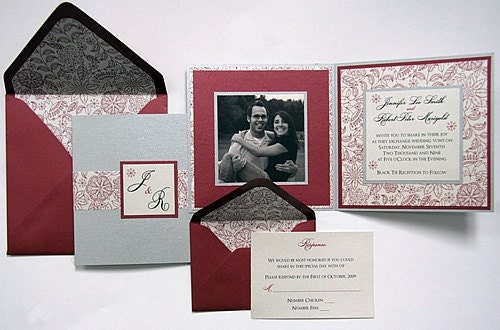 An etsy find. DIY, envelopper or paper source style, but could add printed pieces from Carlson Craft.
A simple letterpress invite. Could do only the invitation card in letterpress, but could add an envelope liner, and additional flat printed pieces to this.
A Nautical Invitation Story on Oh So Beautiful Paper
Love the "You're Invited!" and the "RSVP" printed envelope liners.
I like that the 'rope' is tying everything together here, so it still feels like one presentation. Could use a rattan style or a navy and white bakers twine.
Vellum wrapping is a nice simple option for holding everything together.
A little detail on a striped liner. Could this be a sticker?
Also thinking about a navy and white striped liner, or a solid navy liner, or another map liner. Could print a text liner, or any of these as a belly band. Perhaps a matching belly band! With a sticker! And an anchor! Woohoo!